5 Reasons to use Free Online Dog Training Software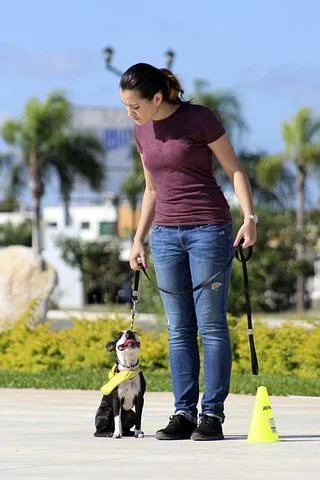 Owning a pet training business is hard work. When you're not busy training your clients' pets, you're busy sending emails, filing paperwork, you know the drill. If you're still keeping your entire business offline, it might be time to transition to an online training program. While it might seem like a daunting task to move your offline business to online, it's really not that as difficult as you think. We'll be discussing the offline to online transition process in a future blog post. For now, let's talk online dog training software.
DoggieDashboard is 100% for small trainers that have less than 10 clients. If you're a new trainer just getting started, you can sign up for a free account and use it entirely free. Once your business grows past 10 clients, it's only $25 a month, no contracts or commitments. Most other apps out there will charge you around $100/month, since you're paying for features you'll never use. DoggieDashboard's low price helps small businesses become successful businesses.
Below are five (of the many) reason why using online pet training software will help make your business run smoother.
1. Get Rid of Spreadsheet Clutter
If you're like most pet trainers, you started your business the good old fashioned way using spreadsheets. They're a beautiful tool
up until a certain point
, and then they become a nightmare as they get more and more complex and you end up having a single Excel file with 15 different pages and you can't remember where you stored the pet info for Sparky that showed up late for the last class. We understand.
DoggieDashboard makes it easy to organize all your training needs. You can store all your clients and pets in the database and easily scroll through their records to see if anyone needs vaccines, if anyone is missing a document, or if anyone has an aggression note that you need to be aware or.
2. Quickly Communicate with Clients
If you're using a spreadsheet to manage your dog training business, you most likely have a sheet with all your clients, as well as their email address. However, when it comes time to send emails to your clients, either about schedule changes, document requires, or missing payments, you first have to go to the spreadsheet to find the client, then you need to copy their email address and navigate to your email program in order to send them an email.
With DoggieDashboard, you can simply scroll through your client list, click the 'Send Email' button, and you're instantly able to send them an email. This will save you hours of time over the course of month, hours of time that you can spend designing new courses, doing marketing, or anything else that tickles your fancy.
3. Securely Store Dog Training Documents
Chances are that, as a dog training business, you have to store multiple documents for each client. These might include documents such as training release forms, vaccine forms, or even boarding documents (if you also provide pet boarding services). Unfortunately, the trusty old spreadsheet can't really help you out when you're storing documents. You might have a
Google Drive folder
set up for storing documents, but then you have to worry about giving them descriptive file names so that you can keep them all organized. This is a lot of work.
With DoggieDashboard, uploading client and pet documents is a breeze. You simply visit the client or pet's profile and upload the document with the click of a button. The document is securely stored in the cloud and directly tied to the client or pet's profile, so that you don't need to worry about managing an ever-growing Google Docs folder.
4. Forecast Earnings and Class Occupancy
One of the most important aspects of any pet training business is the class schedule. This is where you can see your current and upcoming classes, as well as any information about those classes. Most trainers start out by using a
Google Calendar
, but eventually realize that they need more capabilities that Google provides for dog training classes.
DoggieDashboard makes it simple to visualize your monthly class schedule. The training calendar gives you a brief overview of each class, and when you click on the class itself, a pop-up appears with the course's information, including occupancy and attendance notes. You can even use the calendar to calculate your future earnings. If you see that 5 of 10 pets are currently attending your Friday night class, you can easily figure out how much you're earning from said class.
5. Monitor Week to Week Pet Improvements
Any trainer worth their salary needs to keep track of a pet's progress as it moves through its training regime. If you worked on
sit and stay
last week, you want to make sure you have notes about it so that you don't spend too much time going over commands that you've already worked on.
DoggieDashboard's pet training software makes it super easy to take class-specific notes for each pet. You can note the pet's attendance, as well as anything specific about that certain class. For the next class, you can quickly click back on the last class to see what you worked on in that class and prepare yourself for the next class.
If you're a dog trainer looking to move towards using online software, think about giving DoggieDashboard a try. As I said at the start of this blog post, the software is 100% free for small trainers. Even if you're a large dog trainer, you can still use it with your 10 most active clients and get a feel for it. If you like what you're seeing, moving to DoggieDashboard Premium costs $25 a month and gives you access to unlimited pet and client storage, as well as a myriad of other features.
2,160 Page Views since June 16, 2020